Neuromuscular Therapist and Functional Medicine Health Coach
Specializing In
Structural and Functional Bodywork
Corrective Brain-Based Exercises
Diet and Lifestyle Improvement
Location
712 D Street, Suite P
​San Rafael, California 94901
Office Hours San Rafael:
Monday 2-6
Tuesday 9-6
Wednesday 9-6
Location
800 De Long Avenue, Suite 100
​Novato, California 94945
Office Hours Novato:
Thurs 9-3
Note:
Please note that I have a 48-hour cancellation policy.
Get In Touch
Feel free to call any time for a FREE consultation. I would be happy to answer any questions you may have.
In my practice, I combine the knowledge that I've learned over the years with my experience and intuition to identify and address the cause of the problem
Hip and low back pain
Whiplash
TMJ dysfunction
Thoracic outlet syndrome
Carpel tunnel syndrome
Sciatica
Sports injuries
Repetitive motion injuries
Stress
Disc problems
Headaches
(Including migraines)
Scoliosis
Nerve entrapment
Structural leg-length differences
Hemipelvis
Balance Issues
Cervical issues
(neck pain)
Injuries of all kinds
Over the years I have learned that how fast someone recovers from pain and injuries can be influenced by lifestyle factors. The simplest way to explain it is pro-inflammatory (pain, brain fog, low energy) and anti-inflammatory (no pain, clear mind, good energy). There are many factors that support one or the other. Constant stress, bad dietary habits, not enough good sleep, not enough exercise, not enough enjoyment can be pro-inflammatory and the reverse can be anti-inflammatory. I offer to examine these areas of your life with you, should you want to make positive changes to improve your health and well-being.
By Callan
Robert was extremely nice and kind throughout my rehab process.  I was shocked by the results of his work.  He was able to get rid of pain and sensitivity that physical and occupational therapy could not.  After each one of my sessions with Robert, I would always leave feeling better.  Robert's work was the most effective therapy I had throughout my rehab process and would highly recommend him to anyone.
Diane Miles
"Robert has done a marvelous job to relieve my migraine pain issues. With his combination of identifying tight muscles to loosen and nerves that are not firing he has been able to help significantly to release my neck and always works on other body areas that can benefit with some fine tuning."
​
Venice Sullivan
"Robert is one of the most professional, well educated, proficient therapists that I have worked with. His commitment to his education is beyond compare. Robert has co-taught with me for many years, and completes the training in so many ways. It is always a treat when Robert works on me."
Owner / Therapist, HOPE Healing Therapists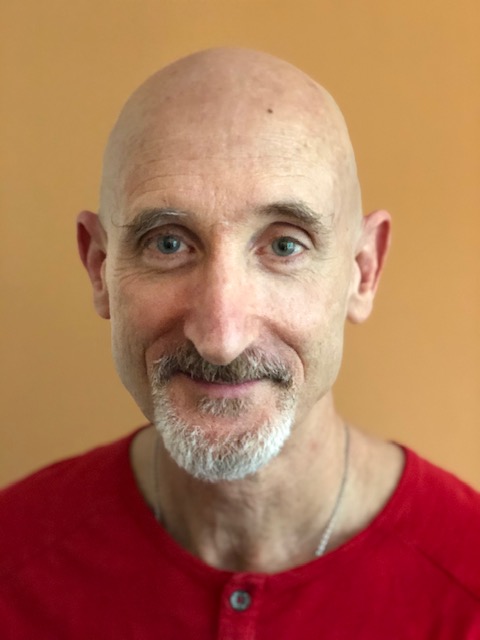 About Robert Barker and Services
I started my career in massage and bodywork in 1998, working in spas while continuing to study and hone my skills in manual therapy, and I am still doing that today (though I haven't worked in spas for many years).
Over the years I have studied many different modalities and systems of bodywork. Eventually, I saw the need to study and use exercise to support the sessions of bodywork, so I got certified as a personal trainer. This ultimately led me to see how essential and foundational diet and lifestyle are to everything regarding health and well-being, so I took a year-long program and became a certified Functional Medicine Health Coach and am in an ongoing study of health and nutrition.
Frequently Asked Questions
How many sessions will it take to get out of pain ?
Everybody is different and every issue is unique, so it can't be quantified that way.
Generally, I ask new clients to commit to 4 sessions and at the end of the 4th session we review what results you see and feel in your body and any other questions you may have and decide how you want to proceed. 
How does what you do work?
Most of my hands-on work is based on neurological principles that will cause changes in the muscles and soft tissues to restore balance and function. Sometimes this can happen Immediately and sometimes it can take some time.
What is Health Coaching?
Health Coaching is a means of guidance, support, education, and collaboration for someone who wants to make positive changes for their health. You (the client) are in charge of what you want to address and how you want to address it. It's the job of the coach to listen and help you find productive ways to achieve it, and in ways you find appealing and doable. This can start with helping you clarify the vision of what you want to accomplish or to help educate you in a given area. Sometimes it's creative brainstorming, and always establishing clear, achievable goals to attain your vision of health and wellness.
What is Functional Medicine?
Functional Medicine is what I call 21st-century medicine. It's based on the understanding that how we live, behave, and interact with our environment and social relationships directly affects how our genes express in each and every cell, thus creating health or illness in the body as a whole. Based on this understanding, Functional Medicine works to restore and support health rather than just seeing and treating the disease.